Covered Walkway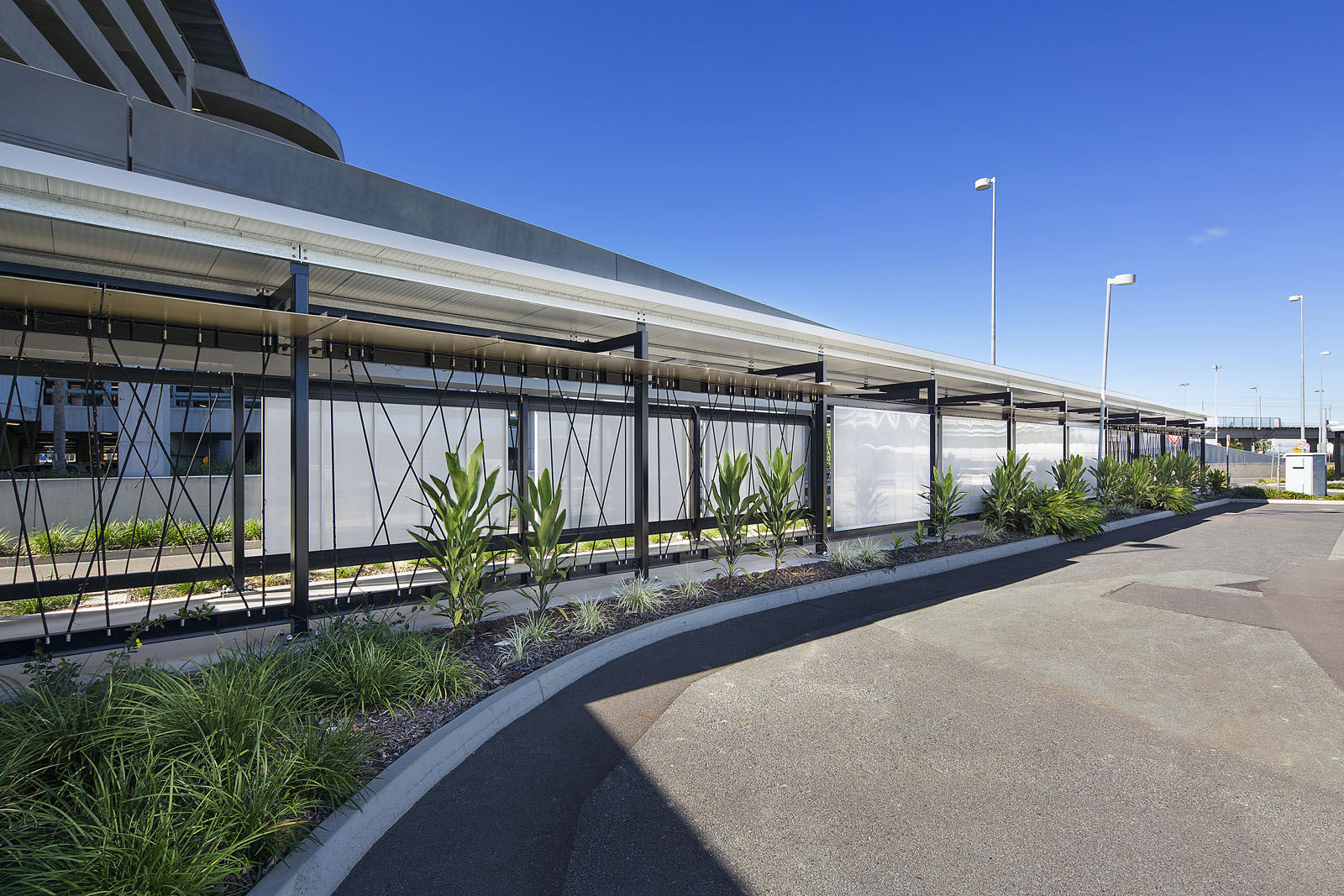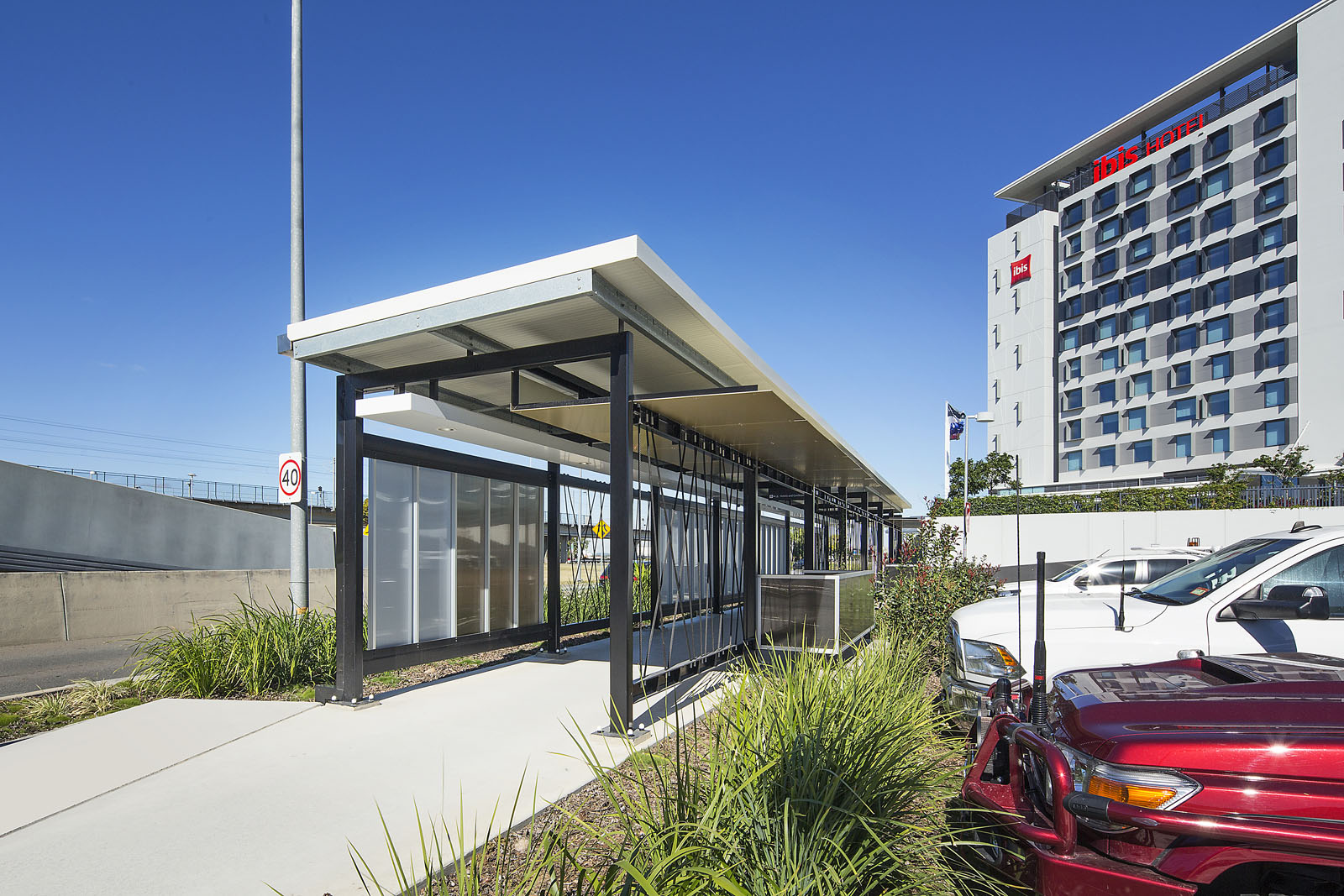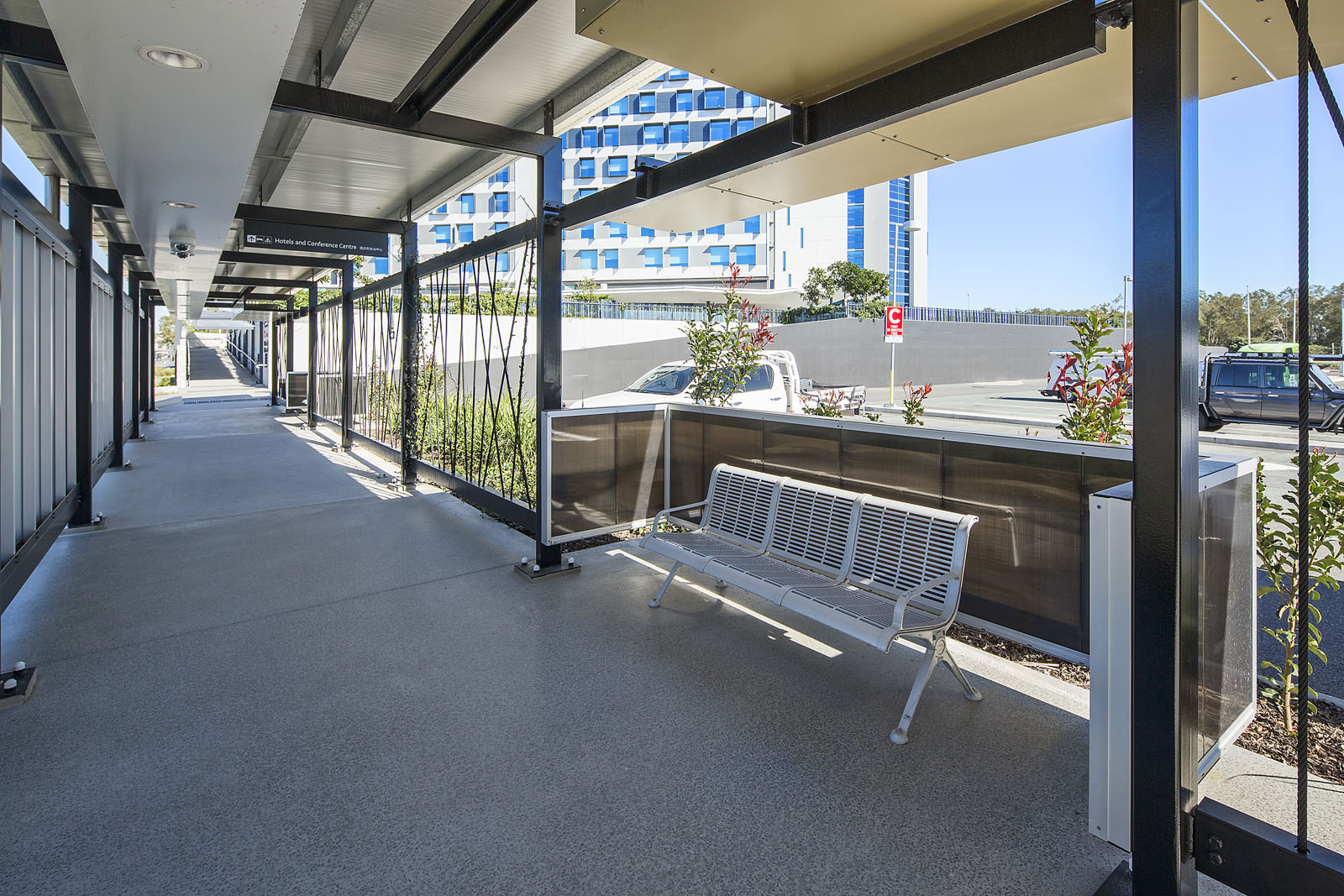 MODE designed this commuter walkway as part of a larger pedestrian project for Brisbane Airport Corporation.
Client: Brisbane Airport Corporation
Location: Brisbane Airport, QLD

Early sketch designs of this light weight structure showed angled cables which the client requested be included in the project. MODE was then challenged to find a solution and were inspired by the cable structures that are found in children's playgrounds. Working with the designer of these structures, Willplay, MODE was able to provide the requested aesthetic while maintaining the light feel of the structure.